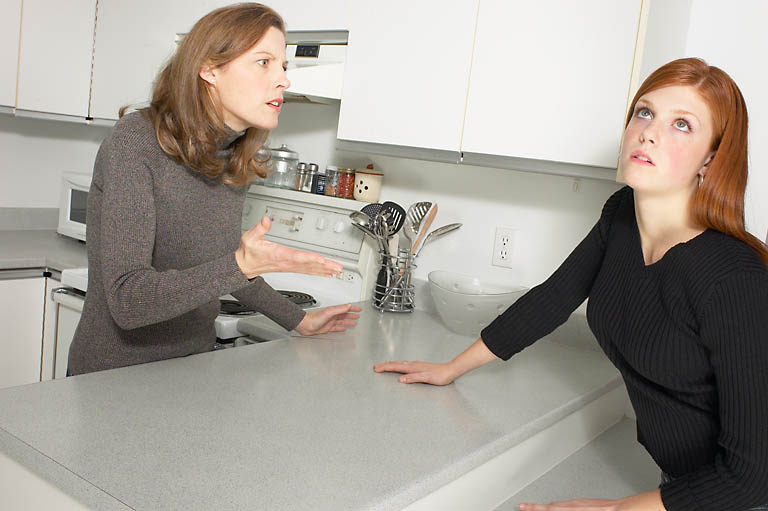 Maximum Potential, LLC. All Rights Reserved.

HOME>> Article - Whose Fault is it Anyway?


By Krystal Kuehn, MA, LPC, LLP, NCC

It is the cause of many relationship conflicts.  It keeps

people in denial, hinders growth and maturity, leads to unforgiveness, turns anger to violence, and contributes to depression as well as a host of other problems.   It may be hard to believe that something as common and natural as blame can do all this.  But it can.  And it is something we are all quite familiar with. 

If it is so damaging, why do we do it?  We blame because it is a way of protecting our self-image.  Blame is a psychological defense mechanism.  When we project blame or fault on someone or something, it keeps us from having to face things about ourselves that are unpleasant.  Something or someone else is weak, incapable, lazy, greedy, unworthy, or bad.  It is not us.  We want to believe we are strong and competent.  We long to feel loved and secure.  We need to be respected.  We do what we must to protect our self-image and avoid rejection so we blame.

Blame robs us of the power to be our best.  We do not grow and learn when we are not accountable.  We convince ourselves that our anger is justified.  We hold on to old hurts.  We make excuses for why we are not fulfilling our potential. 

An interesting study on prison inmates was conducted to help them release their anger, fear, and blame and become more responsible and empowered.  The inmates were given an inner talk program of affirmations of well-being to practice along with a subliminal program composed of 3 simple messages:  I forgive myself. I forgive others. I am forgiven.  The post-test concluded that it worked.  What it revealed is very interesting, and it applies to everyone.  When we forgive, we let go of blame and anger.  When we forgive, we take responsibility for our behavior and reactions to our environment.  Forgiveness sets us free.  Blame no longer has power over us when we forgive. 

Whose Fault is it Anyway?

Copyright © 2008 BeHappy4Life.com. All Rights Reserved

You are granted permission to reprint this article on your website and ezine without any alteration but the copyright, author & website
BeHappy4Life.com
source must remain. Any other use of this article without permission is strictly prohibited. Read entire
Terms of Use
Krystal Kuehn, MA, LPC, LLP, NCC is a psychotherapist, author, teacher & musician. She is the cofounder of New Day Counseling, a family counseling, couples counseling, & child therapy center and BeHappy4Life.com, an award-winning, self-help and inspirational site where you can find hundreds of free resources, insights & inspiration.

yourname@behappy4life.com

Who you are speaks so loudly I can't hear what you're saying.

~Ralph Waldo Emerson

To forgive is to set a prisoner free and discover that the prisoner was you.  ~Lewis B. Smedes

Take your life in your own hands, and what happens? 

A terrible thing:  no one to blame.  ~Erica Jong

When you blame others, you give up your power to change.

~Author Unknown